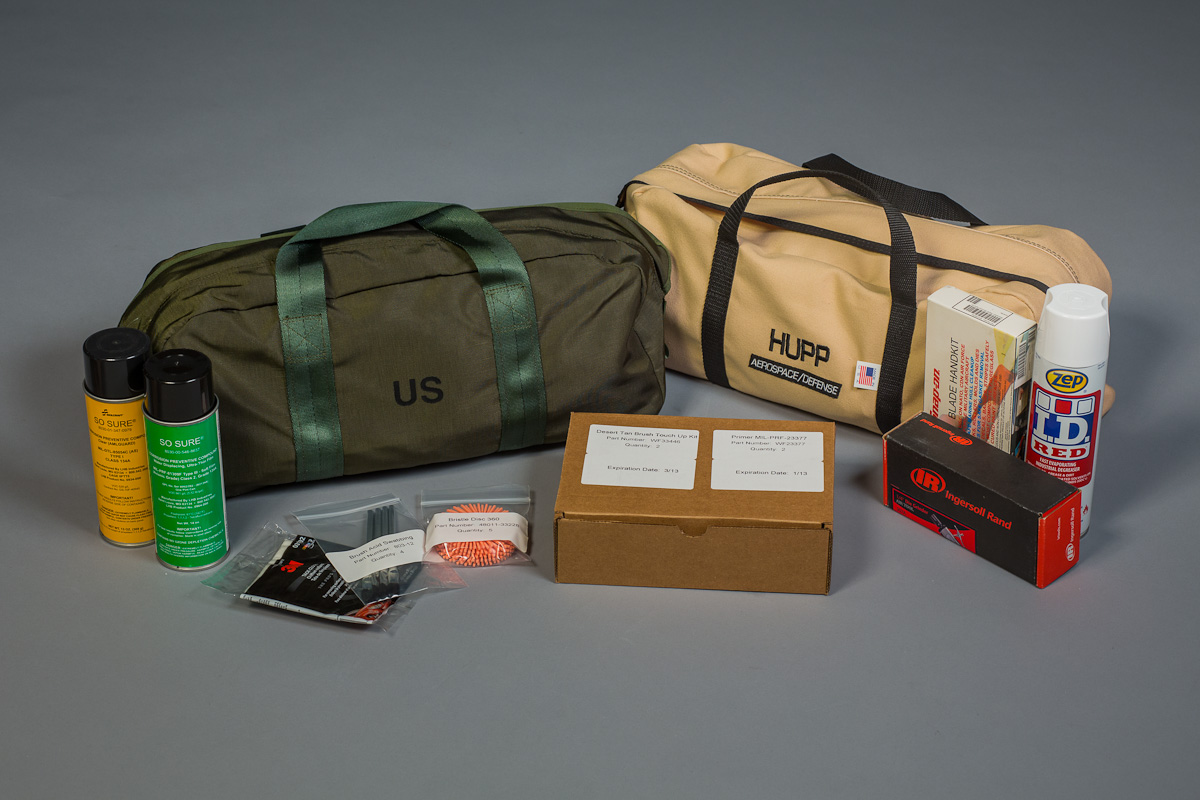 Hupp is currently producing military corrosion prevention and repair kits for both land and aviation applications. Our corrosion prevention and repair kit was developed to repair and prevent oxidization, rust, deterioration and weathering on vehicles. The kits are available for training purposes and for use in the field. Corrosion kits are made to order and available with minimal lead time. See below for standard HUPP KIT® configurations and MSRP pricing.
CORROSION PREVENTION KITS
Kit #
Platform
Description
MSRP
HKH-0101
Multiple
Corrosion Prevention Control Kit for Ground/Missile
Contact Us
HKH-0101B
Multiple
Ground/Missile Basic CPC Kit
Contact Us
HKH-0102
Multiple
Corrosion Prevention Control Kit for Aviation
Contact Us
HKH-0103
Multiple
Corrosion Prevention Control Kit for THAAD
Contact Us
HKH-0103B
Multiple
Basic THAAD
Contact Us
HKH-0105
Multiple
Missile Corrosion Service Team Prevention Tool Kit
Contact Us
Please feel free to Contact one of our Sales Support or Business Development staff members with any inquiry. We would be happy to help you select the right HUPP KIT® for your application or tailor a custom kit for your specific project.